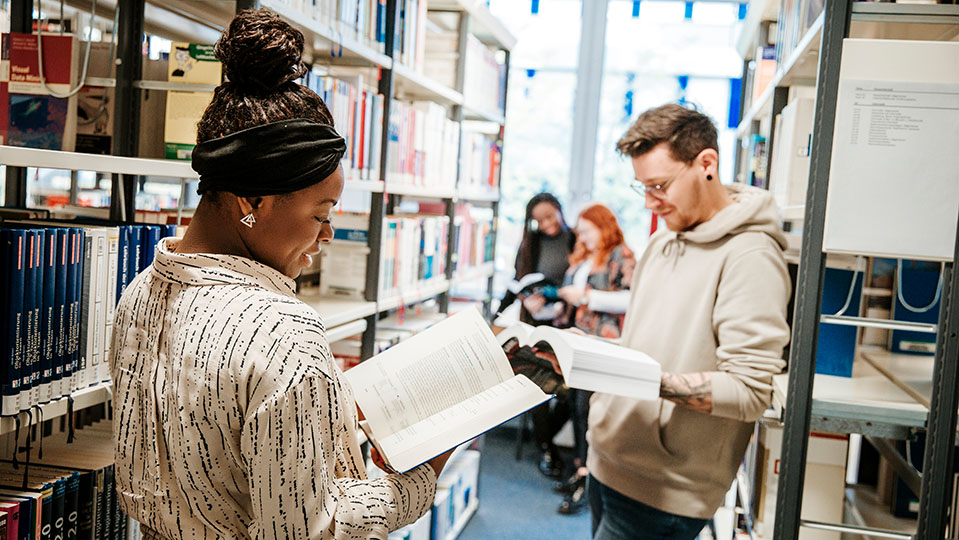 From Monday, 11th July 2022 till Friday, 26th August 2022 only, our opening hours change as follows: Monday till Friday 9:00-16:00.
From 29th August we will return to our regular opening hours, which are Mo-Thu 9:00-19:00 and Fr 9:00-18:00.
During our opening hours, you may now browse the shelves. For contactless returns, please use the return box in front of the building's entrance.
We offer workplaces for university members on both floors again. Information on how to book a workplace, can be found under Corona-Informationen.
We advise to wearing masks in the library.