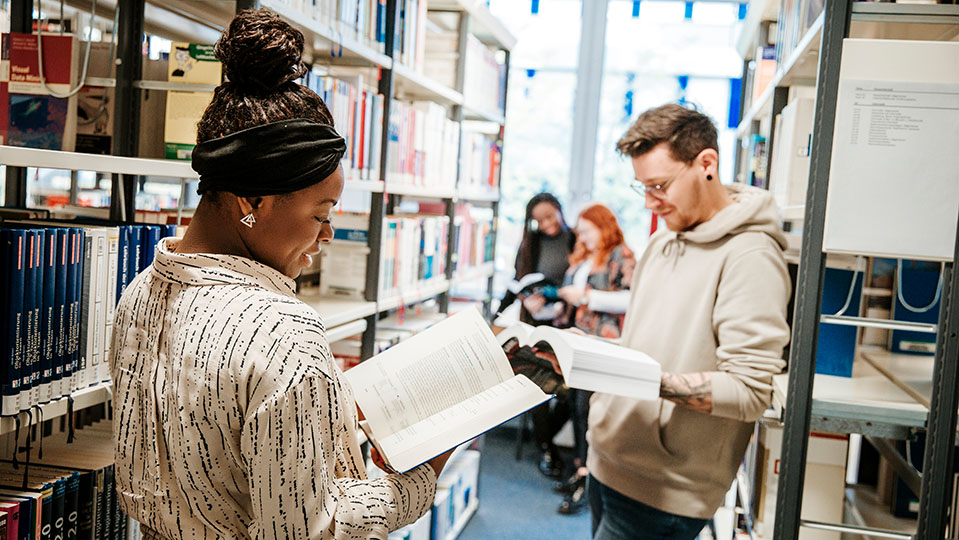 Regulations from 15th March:
Loan and return of media continue as before. Please order your books via the online catalogue and collect them at the Loan Desk in the library. Media may be returned via the return box in front of the library entrance.
We offer 15 workplaces for university members. Information on how to book a workplace, can be found under Corona-Informationen.
Please note that medical or FFP2 masks should be worn inside the library building.
Most important links: