Short Programmes: Intensive courses, Summer and Winter Schools
Interdisciplinary Summer School 2021: Sailing into Science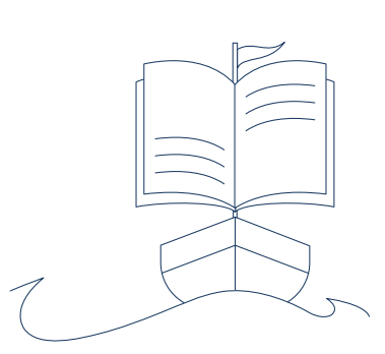 What is the Sailing into Science Summer School?
It is an interdisciplinary summer school in Kiel and on board of the traditional sailing ship Thor Heyerdahl. Sailing and studying are combined with active teamwork. The thematic focus is on sustainable mobility.
What can I expect from the School?
It is a unique experience to
gain knowledge on sustainable mobility and obtain 5 ECTS,
learn sailing on a traditional sailing ship,
connect with 29 other students, lecturers and crew members and
discover Northern Germany and the Baltic Sea.
When does it take place?
The summer school takes place from 30 July to 16 August 2021. From 8 to 14 August you will be on the ship. The other days you will be in Kiel.
What will life on board be like?
It will be an unforgettable experience. However, do not expect a cruise, but rather a floating, self-catering youth hostel. We will have to adapt to close proximity and rules set by the ship, crew and weather. The study and work atmosphere will be intense.
The trip follows COVID 19-guidelines and is subject to a health protocol, including a COVID 19-test for all passengers. These measures will guarantee a safe life on board.
What are the costs?
The stay on the ship costs 290€ which includes main meals and a COVID-19 test. Please be aware of additional costs for travel expenses and accommodation in Kiel. We will give you recommendations on where to stay. There are grants available for students from partner universities to cover most of the costs.
Who can participate?
All students from our partner universities are welcome to apply. They should be a student of agriculture, business management, civil engineering, information engineering, mechanical engineering, media studies or social work/ physiotherapy. Sailing experience is not a prerequisite. But you must be able to swim, have proficient German or English skills and be interested in sustainable mobility.
How can I apply?
Please send your application by e-mail to Anna Jäsche, anna.jaesche(at)fh-kiel.de, not later than 04 June 2021. Your application should consist of a CV and a motivation letter, stating why you want to participate, why you are the perfect candidate, what your personal interests and your relation to sustainable mobility are. For further information, you are welcome to contact her.
Information meeting
Join our information meeting on 19 May 2021 at 12:00 CET via Zoom: https://fh-kiel.zoom.us/j/82135672656
Last updated: 13 April 2021
Course title: Sailing Into Science – Sustainable Mobility
Course period: 30 July - 16 August 2021
ECTS value: 5
Language: English and German
Responsible professors: Prof. Dr. Harald Jacobsen, Prof. Dr. Olaf Neumann
Content of the course:
" Active teamwork in interdisciplinary teams, consisting of students from various subjects
" Multimodal driving
" Water drives
" Land drives
" Autonomous driving
" Sharing models
" CO2 summary and efficiency
" Consumption behaviour
" Social transformation processes
" Internationality and culture
" Goals, technical history, ethics and methods for change management
Objectives of the course:
" Combining research results and pre-knowledge from different fields of study
" Developing new perspectives on sustainable mobility
" Proving knowledge about sustainable mobility and maybe revising it
" Developing strategies for sustainable mobility that is accessible for anyone
" Improving and practising necessary social and intercultural skills in an interdisciplinary project setup while operating a traditional sailing ship as a team
" Confidently leaving the personal comfort zone
" Learning how to sail or rather improving sailing-knowledge
Exam regulations:
Examination is held in the end of the course in form of a presentation based on the group work.