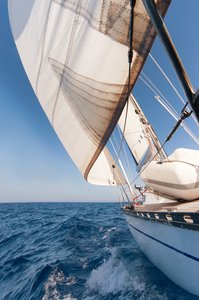 Application-orientation, diversity and internationality are the profile elements of the Ffaculty of Bbusiness Mmanagement. Our focus is the sharing of practice-oriented study contents with the help of active teaching- and examination methods and the integration of a practice semester in the curriculum. The possibility to participate in network programmes is offering students the chance to profit from the extensive practice contacts of the ffaculty of business management.
We wrote the word""Practice"" on our sails.
Next to practice-relevant contents, a wide theoretical qualification is also important for a good job qualification. A broad usage of IT solutions, professionally qualified application knowledge and a practice-oriented education are supporting the professional and personal competencies of the students and prepare them for future tasks in an international and globalised economy.
The variety of scientific methods is enablesing us to offer you the following cooperation forms:
"Gemeinsam Segel setzen" (setting sails together) – the partner programme
In times of skills shortage it is important to support young talents from early on. Our new partner programme is offerings the possibility to integrate and educate talented students early in your company via four components: iIf mentoring, scholarship, working studies or something selective – together, we will find the optimum way for you to gain qualified junior employees and to enable the knowledge transfer from the university into your company in the best possible way.

Theses
The writing of a scientific theses with a current practical relevance is the crowning of the studies. Each year our students work on more than 100 theses about on exciting and practice relevant questions under the supervision of a professor.

Project courses
Our students work on questions from of the company practice in groups, under the professional assistance of a professor.

Internships
Our bachelor's and many master's students are doing internships. Each year about 200 students get to bring in their specialist knowledge and personalities into companies while being supervised by a professor.

European Project Semester
International and professionally mixed student teams work together on an interdisciplinary technical-economical project in the English language under supervision of a professor.

Further qualification of your employees
In an online study course, an interdisciplinary postgraduate course or a training programme we can extend the competencies of your employees through the instruments of modern business management and business information science.

Knowledge- and Technology transfer
Our professors offer their scientific qualifications and perennial practical experiences to find sound solutions and answer operational questions