Offshore-Systems Engineering (OAT) - Wiki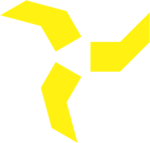 Who are we?
We are the Offshore.Club Kiel, consisting of students from the course in offshore systems engineering and all others who are interested in the topic. We are also the port for our alumni. We offer simple and direct contact to the UAS Kiel during and also after completing the studies.
What do we do?
We see ourselves as communication platform for a lively dialogue and cooperation of offshore systems engineering topics. We host regular club evenings with interesting reports from offshore experts on recent developments in offshore wind energy. Graduates relate their professional experiences and students give helpful tips for studying. We end these evenings with a relaxed barbecue.
Where can you learn more about the Offshore.Club?
It's easy, for enrolled students we are available in LMS. Search for the course "Offshore.Club Kiel" and register.
Alumni or external interests can write an email to Offshore.Club(at)fh-kiel.de, with the email address you want us to use for contact. You will always get an email with the date and planned agenda for the next Offshore.Club evening in time. The link to our data protection regulation is available at the end of this page.
Business directory of Offshore Wind Energy - Current: 437 Entries
Tabular collection of companies that work in offshore energy (Focus area: Germany). The Excel data is available in the LMS course Offshore.Club Kiel. (No claim for completeness or correctness)
The WFO-Newsletter provides interesting daily news about offshore wind energy from the whole world.
If you are interested, you should subscribe to the WFO-Newsletter.